Jill provides full design services for construction or renovation projects.  The scope of work is tailored to meet the needs of each project, and is typically delivered in three phases: Schematic Design, Construction Documents and Construction Administration.  As a proponent of high performing buildings, Jill often works hand-in-hand with consultants and contractors in order to develop designs that utilize energy reducing strategies.
Schematic Design & Design Development
Define scope of work and project goals through site-visits and client meetings.
Complete needed documentation (as-built drawings, professional surveys, code review).
Provide schematic design drawings (freehand plans, sections, and 3-D sketchs) for client review.
Refine and develop selected design.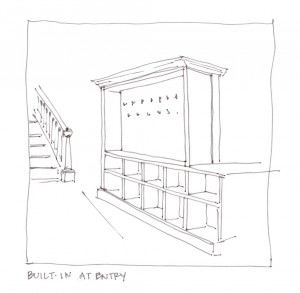 Construction Documents
Develop Construction Documents including construction drawings and specifications.
Coordinate and refine drawings with input from contractors and/or consultants.
Seek necessary permits from government agencies.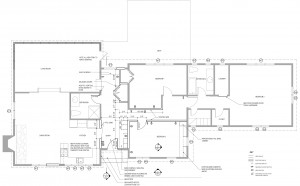 Construction Administration
Conduct site visits to assure compliance with the Construction Documents and resolve on-site conditions.
Revise Construction Documents to clarify details and respond to field conditions.
Review shop drawings and material orders.